Shopping Cart
Your Cart is Empty
There was an error with PayPal
Click here to try again
Thank you for your business!
You should be receiving an order confirmation from Paypal shortly.
Exit Shopping Cart
| | |
| --- | --- |
| Posted on April 8, 2013 at 5:49 PM | |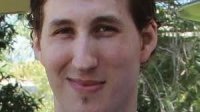 This weekend we learned of sad news for
Rick Warren
, pastor of
Saddleback Church
in southern California and author of
The Purpose Driven Life
. His son, Matthew Warren, committed suicide on Friday, April 5, 2013. Pastor Warren, who provided the opening prayer at President Barak Obama's first inaugration, sent a message to his congregation and staff asking for prayers.
The Saddleback Church, which has several church locations in southern California including the main location in Lake Forest, will deal with this tragedy "as a church family," according to Tom Holladay, teaching pastor at the church. Twenty-seven year old Matthew, who was the youngest of his three siblings, had been out with his parents just prior to shooting himself at home. According to his father, he had been battling depression for years and had been unsuccessfully treated.
Psychologists' hearts ache when someone commits suicide, even when we don't know the person. It is even more disheartening to hear people say things like, "The most selfish thing that you can do is commit suicide." Take it from someone who has treated murderers, drug users and dealers, and sex abusers, suicide is not the most selfish act that you can do.
Most people have never felt what it's like to wake up and realize that you may feel unbearable hopelessness and helplessness for the next 50 years. We're not talking about the person commits suicide to evade legal responsibility. We're talking about people who are plagued with questions like:
When will this end?
Why can't I experience the true happiness that others feel?
When is the cloud that is perpetually hanging over my head going to find another home?
Where are my sunny days?
Think about the level of despair that you would feel if you didn't enjoy anything. What would it be like to be in such emotional and physical pain (yes, a symptom of depression is physical pain) that all you could focus on was the day that it was over?
Fortunately, I have never felt these feelings for an extended period of time, but I have felt them. I experienced depressive symptoms during each of my three pregnancies in the first trimester, not after having my children (known as
Post-partum Depression
). For a lot of women, the drastic hormonal changes in your body during the first trimester can feel a lot like depression. I remember feeling unmovitated, indecisive, unhappy and drained. And, the scariest part of all was that I thought that those feelings would last throughout my pregnancy. Thank God I had a mentor who explained that those symptoms would probably lift when I got to my second trimester, and thank God she was right!
There was one big difference between the depressive symptoms that I felt when I was pregnant and
Major Depressive Disorder
. The difference was that I had the answers to those questions; Matthew probably didn't.
When will this end? When your second trimester starts
Why can't I experience the true happiness that others feel? Because you are pregnant...wait it out.
When is the cloud that is perpetually hanging over my head going to find another home? When your second trimester starts
Where are my sunny days? They are coming soon...just ___ more weeks.
For Matthew and millions of other people, the sunny days just can't come soon enough. And, it's hard to navigate in a sea of depression where you just can't seem to get your legs under you. Adding judgment to the mix, instead of empathy and compassion, doesn't help.
The great gift of human beings is that we have the power of empathy. ~ Meryl Streep
Psychology Is Everywhere!
Categories: Health & Wellness
/