Shopping Cart
Your Cart is Empty
There was an error with PayPal
Click here to try again
Thank you for your business!
You should be receiving an order confirmation from Paypal shortly.
Exit Shopping Cart
Upfront Confession:  I have watched my fair share of the Kardashian clan on television. Between Keeping Up with the Kardashians, Kourtney and Kim Take Miami and Khloe and Lamar, I've wasted countless hours watching junk TV.     
I actually don't mind the Kardashians; however, I understand how the vast majority of people can be over-saturated with all things Kardashian. Anybody who watches Kim Kardashian on any of her shows knows that she can come off as superficial, self-absorbed, shallow and desperate. I can't say that she has any of those qualities because she has yet to sit on my therapy couch, but it's hard not to acknowledge that she can send those vibes at times.     
This song is beyond the realm of stupidity for a number of reasons. First, the last time I checked, Kim K was married before she got with Ray J. If you assume that she consummated her marriage with her first husband, Damon Thomas, anytime between 2000 and 2004, then technically speaking, Ray J didn't hit it first. This isn't rocket science or psychological theory; it's math.       
A deeper concern begs to be posed…why is Ray J still talking about this? It is clear that Kim has moved on with her life. Not only has she been linked to several high profile men, but she has been married and divorced to Kris Humphries, an NBA star, and gotten pregnant with Kanye West's baby.     
If you listen to the lyrics, it almost seems like Ray J wants her back. At the bridge of the song he begs, "If you were to come back to me girl I know just how you'd do me; And if you were to come back to me girl I know just why you'd choose me…and if you were to come back to me girl we'll make another movie." I think that this part of the song was intended to taunt her and her current partner, but it sends a different message to my ears...regret.     
The really sad part of this whole song is that Ray J is celebrating the infamous Ray J and Kim Kardashian sex tape as he wasn't in the video. Only hypocritical, short-sighted, sexist people looked at that video and walked away thinking that Kim K disgraced herself. Honest people, particularly women who have sons, would have felt just has disgusted by their sons being in the video as their daughters. In other words, Ray J, you aren't the man for making a sex tape with Kim Kardashian. Furthermore, your family can't be proud of this song. This isn't art; it's trash.     
While you could have been feeding the homeless in a soup kitchen or reading books to children at the local library, you chose to spend your time making a video with a look alike Kim and then thought we were all dumb enough to believe that the video isn't about Kim. Face it dude, you still love/want Kim. That's the only message that this video sends.     
Psychologically, it must have been difficult for Kim K to deal with her intimate moments being publically displayed (obviously Ray J is OK with it). However, she seems to have bounced back rather well. She may not have all the credibility in the world, but she is doing a good job ignoring Ray J and his attempts to grab onto the coattails of her success.     
By the way, what woman wants to marry a man who made a song about having sex with another woman? Get a life Ray J.
Psychology Is Everywhere!
What's worse than having your spouse file for divorce? Your spouse not letting you know his/her intentions. What's worse than your spouse filing for divorce and not making you privy to that decision? Finding out on Twitter. And, what's worse than having your spouse file for divorce without telling you and then learning about it via Twitter? Still sharing a house with him/her one month after the filing.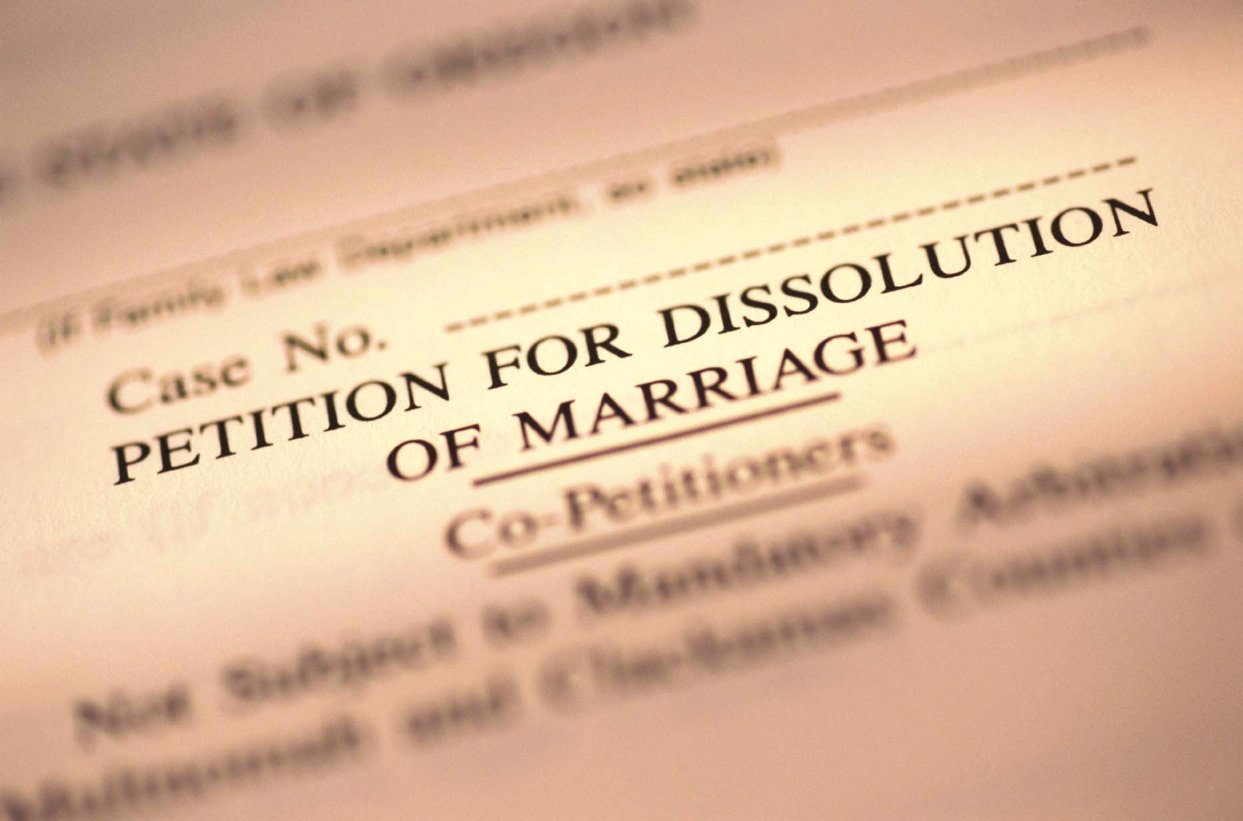 Yes, according to Mrs. Stewart, who married Kordell Stewart in May of 2011, she is still living with her husband (but not cooking). 
This one has got to sting. It would sting even more if you were blind-sided by this news like Mrs. Stewart says she was.
Our psychological impact on others can't be explained too deeply. In fact, in some respects it's hard to articulate in words how deeply we impact others. Words are one of the most powerful tools that we have. They have the ability to destroy and lift up instantaneously. 
Additionally, your actions can impact how someone relates to everyone else that saunters into his/her life. In this case, if Porsha's version of the story is accurate, Kordell needs some serious empathy training. He obviously doesn't understand how to put himself in someone else's place and imagine how s/he would feel. Empathy, by the way, is a skill that we start learning when we are around 4 years old. So, Kordell, who is 40, really needs to catch up to how mature adults behave. When you dedicate your life to someone and then decide that you no longer want to be on your marital journey, you should be respectful and mature enough to acknowledge your change of heart. 
Most people consider trauma to be something as devastating as going to war and having to kill innocent people or being raped, but being emotionally abandoned with no warning can be traumatic as well. In Mrs. Stewart's case, it is highly unlikely that she will meet all of the criteria associated with a Post-traumatic Stress Disorder (PTSD) diagnosis from a situation like this. However, she can experience trauma symptoms like feelings of intense stress and physical reactions (i.e., heart palpitations, shortness of breath, trembling) associated with being rejected. She may start to detach from close family and friends and feel hopeless about her future, specifically as it relates to romantic relationships. 
Of course, these trauma symptoms are less likely to occur with ample family and social support. Additionally, research has shown that some people are just more resilient after a trauma than others. Therefore, if Stewart's personality just happens to be more resilient, it is likely that she won't experience this event as a significant trauma in her life.  
Oh Konfused Kordell, there are so many ways that you could have done this in a classier, more respectful manner. Here's to hoping that Mrs. Stewart bounces back. Living well is the best revenge.
Psychology Is Everywhere!
This "accidental" phrase, by the way, is called a Freudian slip in the psychology world. A Freudian slip is when a word or phrase slips out of your mouth that you didn't mean...consciously. The kicker with Freudian slips is that, according to
Sigmund Freud
, they actually indicate how you feel unconsciously. Therefore, some psychologists would say that Mrs. Obama feels like a single parent at times, which makes sense given the schedule of her husband,
President Barak Obama
. 
With style and grace, Mrs. Obama recovered nicely. However, this verbal faux pas describes an experience that a lot of married, working women probably have. I know I did.
When you are married to a man who travels for business, it can feel like you are a single mother while he is away. I remember when my husband started the
HBCU Digest
, an online publication featuring achievements, news and commentary on our nation's historically black colleges and universities, it required (and still does) a good amount of travel to institutions of higher learning throughout the country. During these trips, I would refer to myself as a single-parent, and one day he frustratedly asked, "Why do you say that?" 
I explained that when he was out of town everything defaulted to me, which could get overwhelming, particularly when I was pregnant with our boys. He pointed out that the term offended him because it lumped him in the category of men who start marriages and don't work on them; the same classification as men who create children and don't stick around to raise them. Of course, he is very physically, emotionally and financially present in our lives, so my single parent term rubbed him the wrong way. Additionally, he pointed out that I didn't have the struggles that lots of single parents faced, if for no other reason than because I knew my husband would return home eventually. 
I tried to point out that I was being very literal when I used the term and that I only used it when he was out of town. When I said it, I literally meant that I was the sole person responsible for picking up our boys, cooking dinner and getting them ready for bed, all tasks that we would share if he was home. Additionally, I pointed out that when I am out of town, which is only about twice per year, I see him as a single parent.
Nevertheless, I eventually conceded the point because he did make some good arguments and the term sincerely offended him. But, I do think that it's quite interesting that Mrs. Obama has a similar experience. Wonder what Mr. President thought about her slip?
During his 2012 Oscar acceptance speech for winning
Best Picture
, Ben Affleck referred to his
marriage as work
. The 41 year-old actor, writer and director thanked his wife, Jennifer Garner, during the awards ceremony for "for working on our marriage for 10 Christmases."
Despite the fact that this is one heck of an accomplishment and that this was his first win in the Best Picture category, his speech, not his professional prowess, is the talk of the town. While Garner seems to be flattered by his comments, his statement does leave a question lingering...should marriage be work?
You know, love and marriage are two different concepts that are very intricately intertwined (or at least should be intricately intertwined). Things typically work out for the best when you love the person you are married to and when you marry the person whom you love. So if love is supposed to be our most powerful emotion, why is it work?
Technically-speaking, if you truly love someone, then it's not work. Sometimes it's work to like the person you love because people behave in ways that are hurtful, selfish and downright mean at times. But, true love is unconditional, ever-flowing and should be effortless. 
Marriage, however, is a combination of a lot of things, only one of which is love. The other things that make up marriage are work. Marriage is the uniting of two souls, lives, pasts and dreams. 
It's work to come to a consensus on the most important things to focus on financially, particularly in this economy. It's work to navigate the demands of your job and your spouse/family. It's work to apologize even when you believe that you are only 25% to blame for this argument. It's work to hang in there when your pregnant wife wants four things from the grocery store, but can only remember them when you get in the line. Yes, marriage is physical, emotional, psychological and spiritual work.
Kudos to Ben Affleck for keeping it real. Hollywood marriages are the same as any other marriage, and he blatantly and respectfully pointed that out in his speech. The only difference between Ben and Jen's marriage and my marriage is that he has an audience of millions (and a bank account of millions to match). 
/